Atlanta Falcons Team History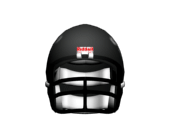 The date of June 30, 1965 will always be remembered as a most significant day in Atlanta's sports history. That day, the National Football League awarded its 15th franchise to the city, marking an end to a long struggle by the Georgia capital city to obtain a professional football team. The franchise was awarded to 41-year-old Rankin M. Smith, a successful life insurance executive, for $8.5 million.

One of Smith's first orders of business was to announce a contest to provide a nickname for the new team. The name "Falcons" was suggested by many, but a school teacher from Griffin, Ga. was declared the winner. "The Falcon is proud and dignified," she wrote, "with great courage and fight. It never drops its prey. It is deadly and has a great sporting tradition."

Excited Georgia fans showed their enthusiasm and appreciation by buying season tickets in record numbers. By Christmas Eve, when the Falcons cut off a brief 54-day ticket sale requiring almost no promotion, an NFL record had been established for a new team with the sale of 45,000 season tickets. Minnesota was the previous record-holder with 26,000 sales in 1961.

Midway through the ticket campaign, the Falcons participated in their first NFL draft on November 27, 1965. Their first pick was an Outland Trophy-winning linebacker from the University of Texas, Tommy Nobis. Nobis was also drafted by Houston of the American Football League but he signed a Falcons contract on December 14.

Norb Hecker, an assistant on Vince Lombardi's Green Bay Packers staff, was chosen as the Falcons' first head coach. The new Falcons lost their first nine games before defeating the New York Giants 27-16 on November 20. They finished with three wins, tying an expansion team first-season record up to that time.

In 1971, the Falcons recorded their first winning season (7-6-1) under fiery Coach Norm Van Brocklin. In 1973, they finished with a 9-5 mark, a new team high. The 1977 team under new coach Leeman Bennett established an NFL team mark that still stands by allowing just 129 total points in a 14-game season. Bennett then led the Falcons to the playoffs three times in a five-year span between 1978 and 1982. In 1980, the Falcons won the NFC Western Division title with a club-record 12 wins and six Pro Bowl stars, including quarterback Steve Bartkowski and running back William Andrews. In addition to Bartkowski, Nobis and Andrews, such stars as defensive end Claude Humphrey, center Jeff Van Note, running back Gerald Riggs and Billy "White Shoes" Johnson made things interesting for loyal Falcons fans.

Atlanta was one of the first teams to have a year-round practice facility, opening a complex in 1978 in suburban Suwanee. The Falcons closed out their 26-year era at Atlanta-Fulton County Stadium in 1991 with an 11-win season, second most in team history. The next year, the team moved into the luxurious Georgia Dome, recognized as one of the finest indoor stadiums.

In 1998, the Falcons recorded their most successful season in franchise history. The team won the NFC West with a 14-2 record and marched through the playoffs to claim the NFC championship and earned a trip to Super Bowl XXXIII.